With the start of the new season at Bugsboarding comes the introduction of the highly anticipated airbag named after our dear friend George and it is guaranteed to provide hours of fun for riders of all ages. The airbag allows individuals on mountainboards and bikes to perfect their skills and push their limits in a safe and fun way, all you need to do is let us know if you think you're up to it!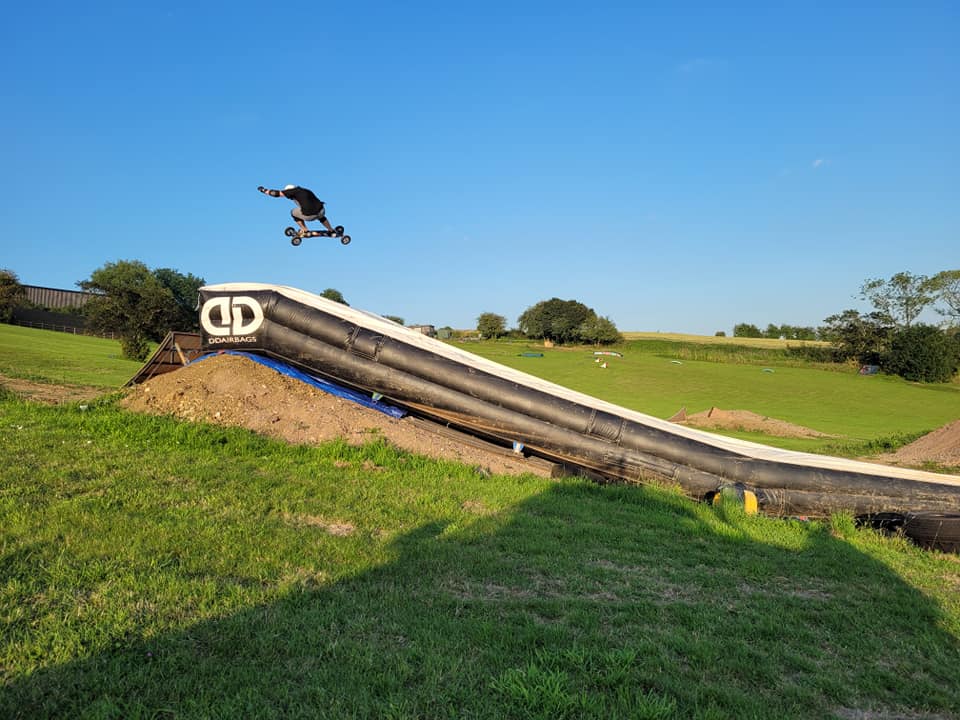 The airbag adds that perfect boost of confidence for riders to practice their tricks in a safe and controlled environment and what's more, it acts as a great inspiration tool for riders just starting out. Furthermore, not only does the airbag security the impact from landing jumps, it is also a great hygienic alternative to commonly used foam pits and explains why even athletes at the top of their game are turning to order clomid tablets it to improve their freestyle moves.
Situated to the right of the track, the airbag allows riders to attempt the border cross and the grass slope whilst waiting for their turn, with Jimmy waiting at the bottom in the lift truck to provide a handy lift back to the top again. We hold day and evening sessions for avid riders so if the airbag is an activity that you fancy taking on at Bugsboarding, just give us a call to book.