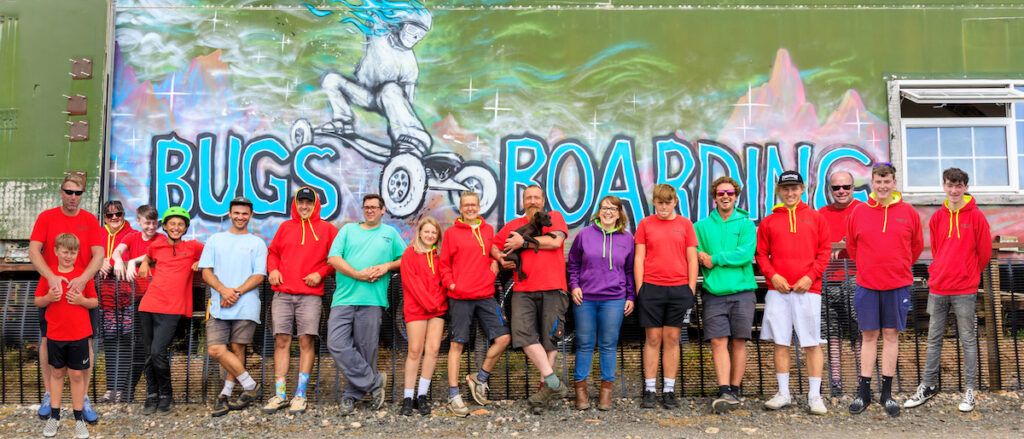 As a family run outdoor activity centre, Bugsboarding is well-known for being one of the most progressive outdoor activity and mountain board centres in the UK; there aren't many places where you could find an absolute beginner riding 100 metres away from the current World Freestyle Champion. Whether you are an extreme-sports enthusiast, looking for a new adrenaline buzz, or a basic novice, there will be something to challenge you at Bugsboarding, from mountainboarding to grass sledging.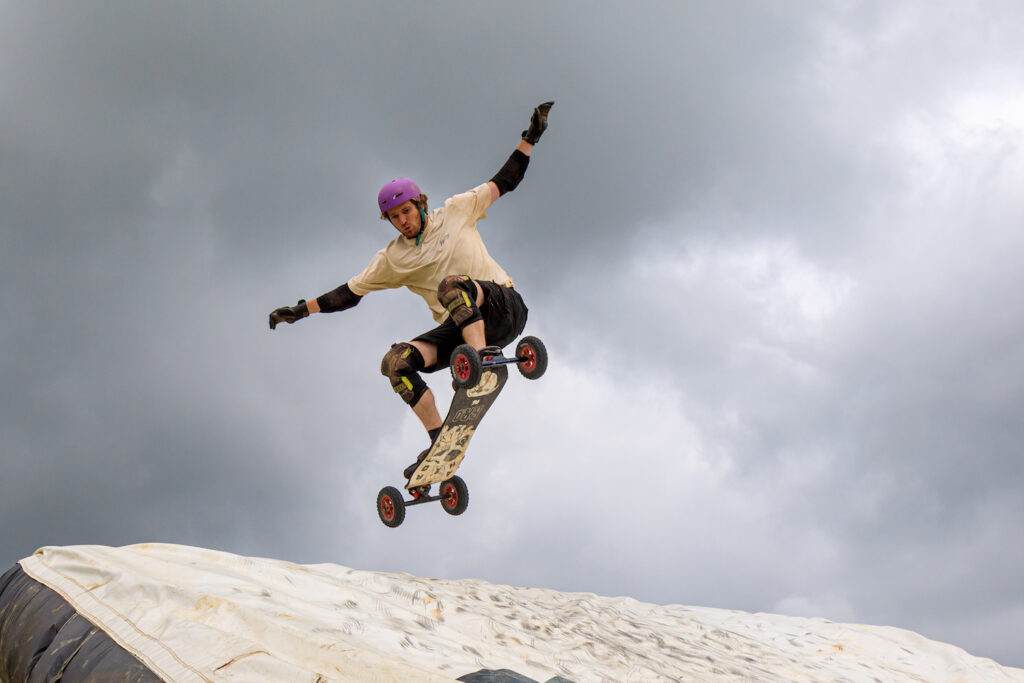 Our core activity is mountainboarding. This is great for kids aged 7+. For the younger ones we have grass sledges. In 2013 we introduced dirt scooters – which have been really popular. Bikers are also welcome to come and use our facilities. We are forever updating and improving our facilities at Bugsboarding, building new tracks and finding new challenges for our riders, this year we introduced our airbag for those looking to hone in their skills further.
With camping facilities available, the friendly and relaxed atmosphere of our Gloucestershire track makes it the perfect place for families and larger groups to spend the day, or even a weekend.
Facilities
The Bugs Shack at the top of the hill offers a place for riders to chill out before they go for a ride, you can grab a snack and a hot drink… very popular in the winter. You can also order anything from the full range of MBS and Trampa gear that you may have seen or tried.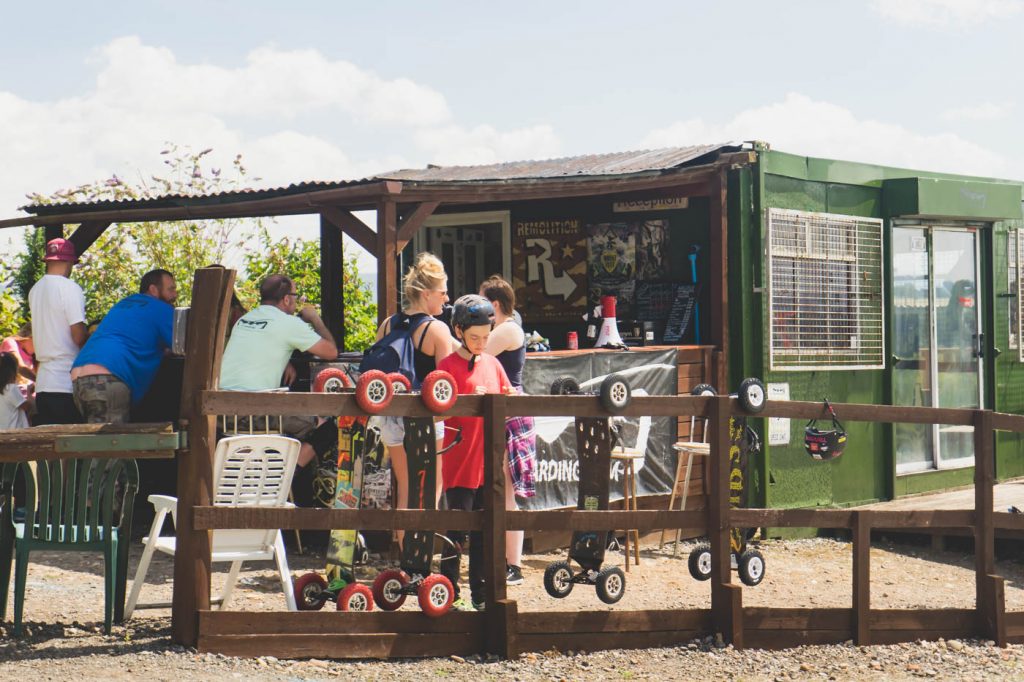 The Big G Airbag, named after our dear friend George, is our newest addition to our outdoor activity centre and it has quickly become a huge hit with our more experienced riders looking for that extra challenge to perfect their tricks. Get in touch to book a session on the airbag now.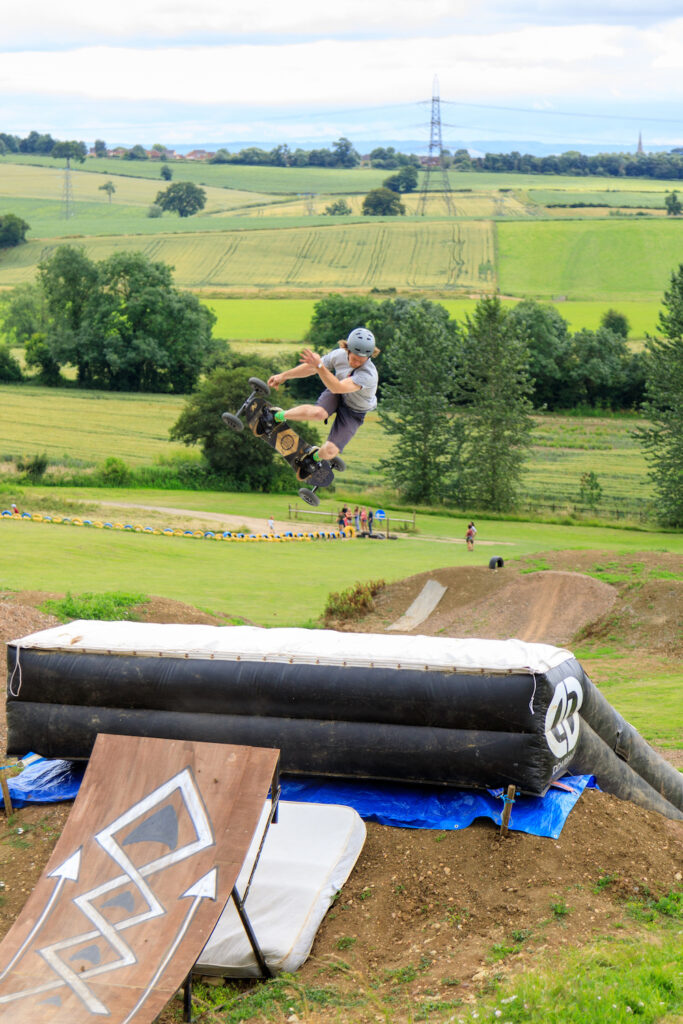 The Mini Ramp is situated in the marquee at the bottom of the hill, and can be ridden by anything with clean wheels. Many of our riders choose to warm up before a big session by having a few minutes on the mini ramp.
The Beginner's Slope: A wide, grassy slope with practice rails and kickers dotted around it makes up our beginner section. Despite its name, many of our competent riders come just to play around on the downsized slopestyle park, or to warm down after a tiring day.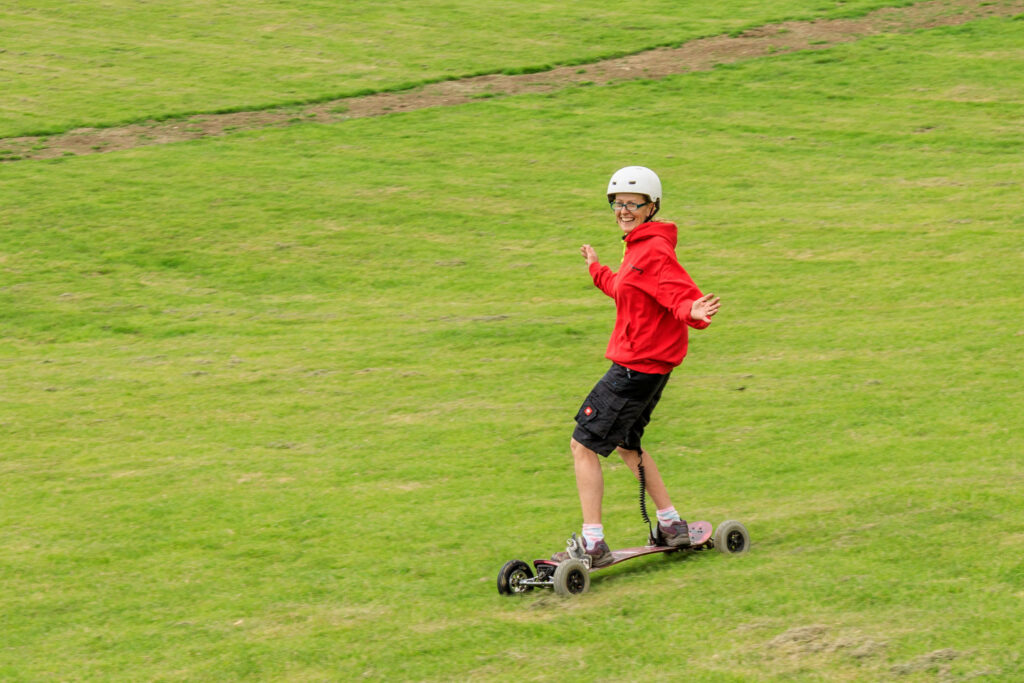 The Slopestyle: One of the most highly-regarded slopestyle courses in the world, it was built by AJ Watkins, Buggs and former World Champion Leon Robbins from the U.S.A. There are hundreds of different lines to hit, varying from 25ft tabletops, to kinked rails and quarterpipes. It is frequently used for large-scale photo shoots and adverts, and is often put through its paces by the MBS Pro Team.
The Boardercross: A 400m technical course runs down the back of the hill, which can be ridden slowly by intermediate riders or taken full speed by more experienced ones. It was recently extended and modified, offering riders more choices in lines and features. There is also a mini boardercross track on the left hand side of the beginners slope for new riders to tackle before progressing onto the main track.
The Campsite: Situated at the bottom of the hill, the campsite offers any travelling riders a sheltered environment to pitch camp. There is also a marquee which houses the mini ramp and provides shelter when needed. Ideal for birthday parties. We host festivals, such as MountFest, and more events throughout the season that are ideal for a weekend away with the family.
Who will teach me?
We have trained instructors who will often be some of the top riders in the UK. Local champion Joe Dickson (2008 Elite Champion, 2007 & 2006 U18 Champion, 2005 U16 Champion) is often there helping out and teaching. All instructors are trained by the UK All Terrain Board Association (ATBA-UK) up to level two. We can offer anything from one on one lessons to groups to coach loads.
What equipment will we use?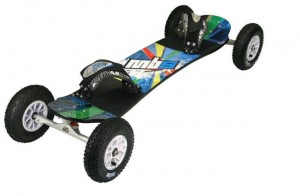 Bugsboarding uses MBS and Trampa Mountainboards. We have a wide range of boards suiting people of all sizes and levels. We use protective equipment from SixSixOne,TSG and Bullet. We also use dirt scooters from Royal and Phase Two. The activity centre also offers bike facilities, however we do ask for you to bring your own bike.
Where is Bugsboarding?
Bugsboarding outdoor activity centre is based in Maismore just a couple of miles out of Gloucester. We are easily accessible from the M5 and M50. Our address is:
Overton Cottage,
Maisemore,
Near Gloucester,
GL2 8HP.
Find directions to Bugsboarding.