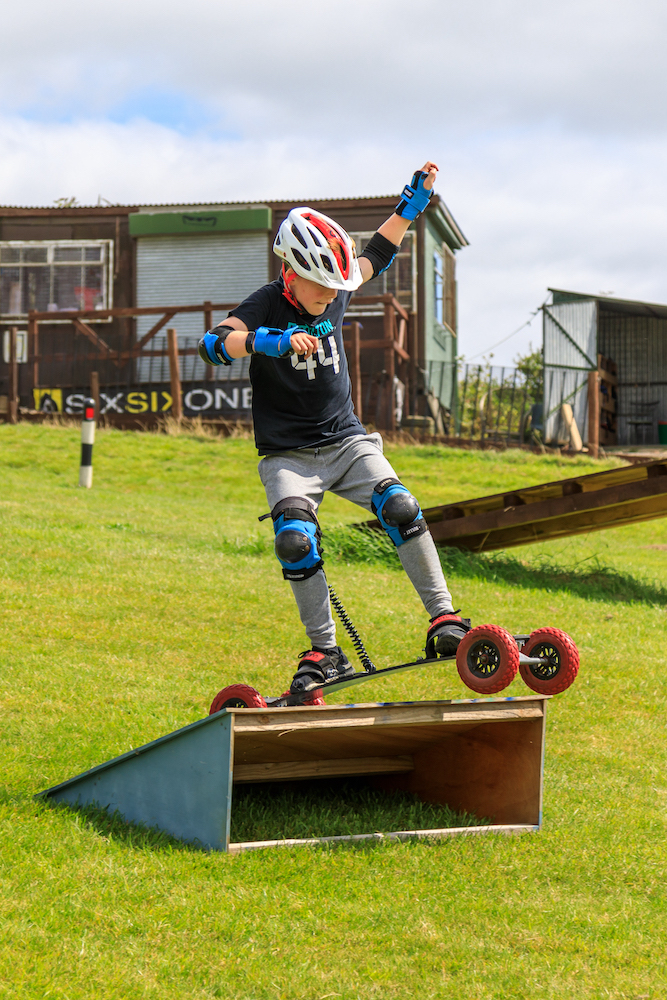 Hire and ride: Dirtscooting and mountainboarding
Ideal for new riders looking for a fun day out at the activity centre, the hire and ride option includes all necessary equipment, safety wear, a lesson from a fully qualified instructor and a lift pass to ensure you maximise your time riding. Riders can choose from dirt scooting and mountianboarding.
Prices for hire and ride are £15 for one hour, £20 for 2 hours or £30 for an all day pass.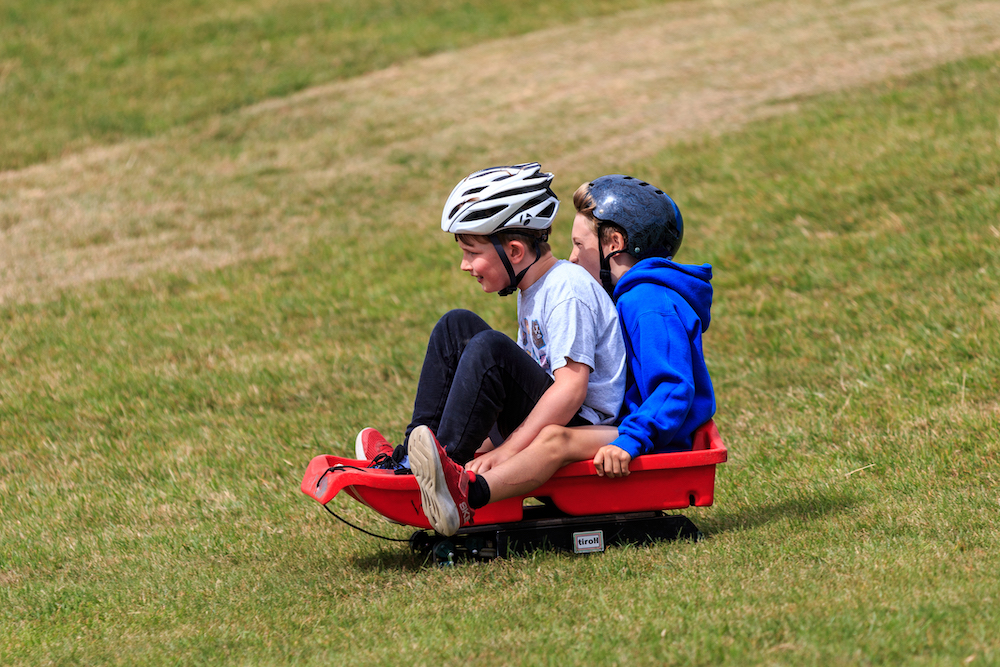 Grass sledging
Perfect for younger riders, one adult and one small child are able to ride together on our sledges, or alternatively two small children with a combined weight of no more than 101kg may ride together.
Our grass sledging is £15 per hour per sledge.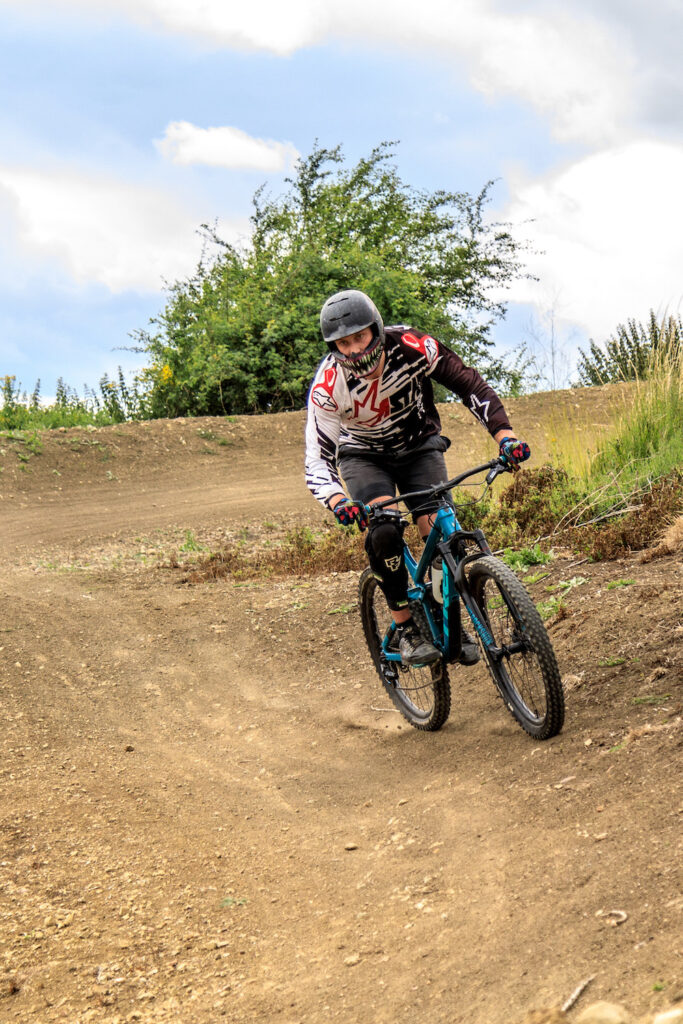 Owner passes
For the more experienced riders with their own mountain bikes, scooters and mountainboard we offer passes at a reduced rate:
Half day; £15
Full day: £20
Weekend pass, including two nights camping: £30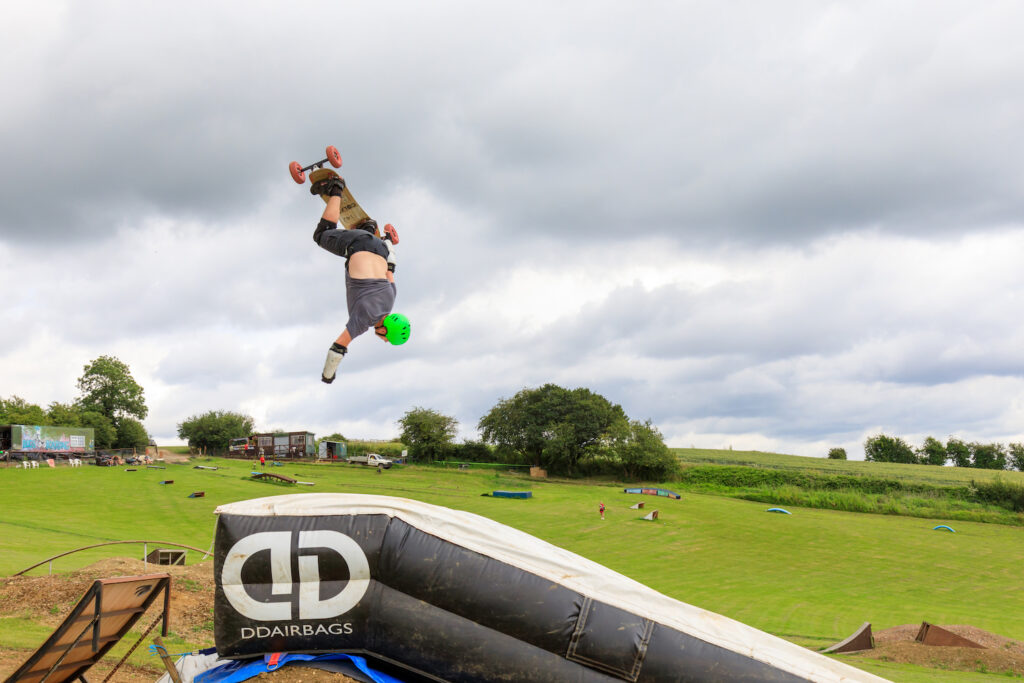 Air bag sessions
For riders looking to fine tune their tricks, the Big G Airbag provides a safe and controlled environment for both mountain boarders and mountain bikers alike.
Air bag sessions start at £10 per session, please contact us to book.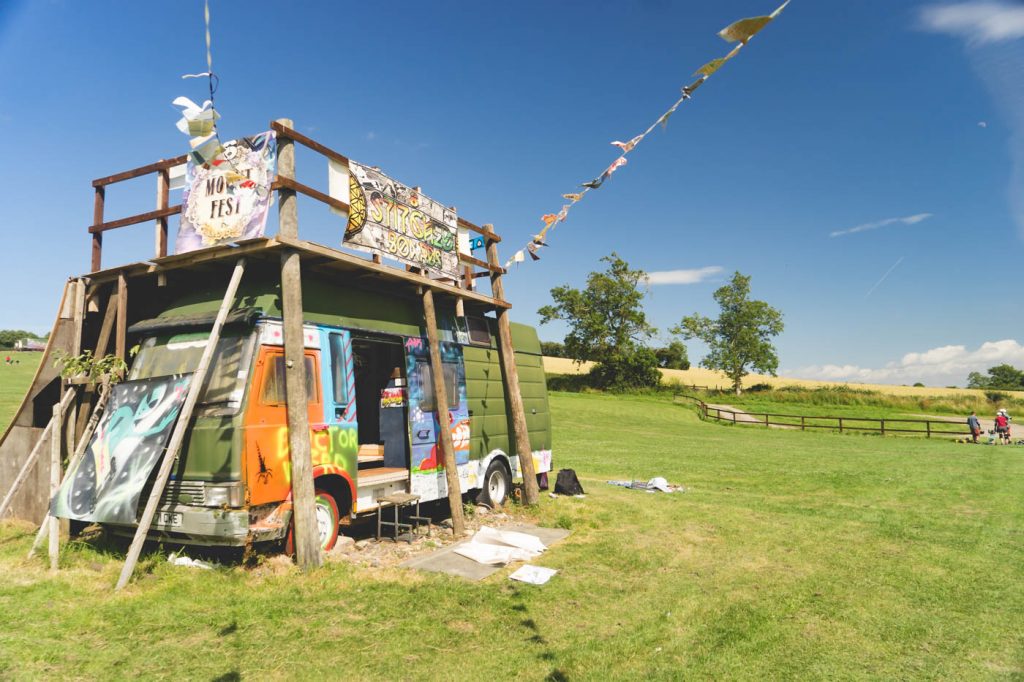 Country camping
Riders and families can book a weekend of fun at the activity centre, with country camping available throughout the summer. Guests are welcome with tents and caravans and there is the option for an electric hook up should you need.
£10 per adult per night
£15 family ticket per night
£22 per night with an electric hook up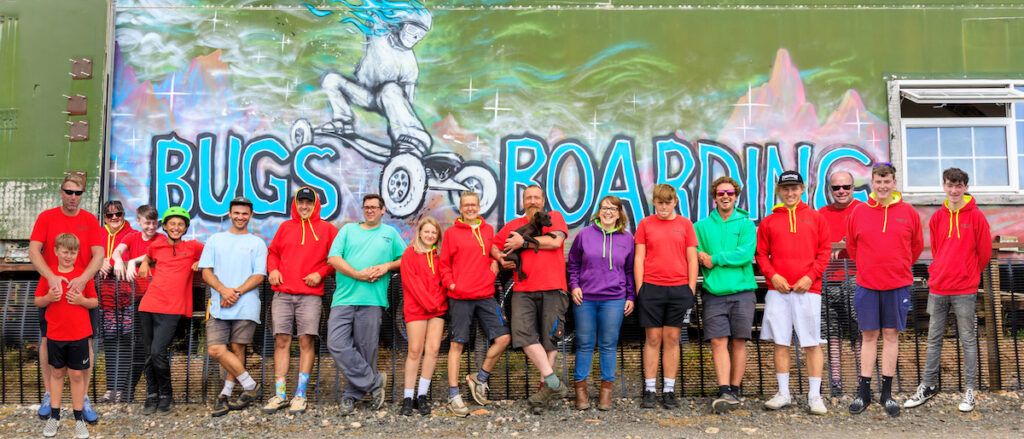 The Bugs Club
The season pass is great for regular visitors to meet new friends and get involved at the centre. For more information on what is included please click here.
Total cost £200. For riders without their own kit we offer a reduced hire rate of £5 a day for the first season. Valid from April through to October
Birthday parties
One of the most popular elements at Bugsboarding activity centre is our birthday party offering, giving children the opportunity to try out mountain boarding, dirt scooting and grass sledging down the infamous Bugsboarding hill. Riders are also given the chance to go mountain biking down the hill, however they must bring their own bike. Parties must be more than 10 people to book.
Under 7s: Grass sledging only
1 Hour grass sledging party: £15 per child
What's included: Lift pass, use of the BBQ and picnic area, all necessary equipment and safety gear, supervision from a qualified staff member
Over 7s: All activities
All day pass: £25 per person
What's included: Lift pass, all necessary equipment for dirt scooting, grass sledging and mountain boarding, use of the BBQ and picnic areas and an expert lesson from one of our fully qualified instructors
For special requests and to check availability, please feel free to get in touch and check out our news section to see what events we have coming up this year!