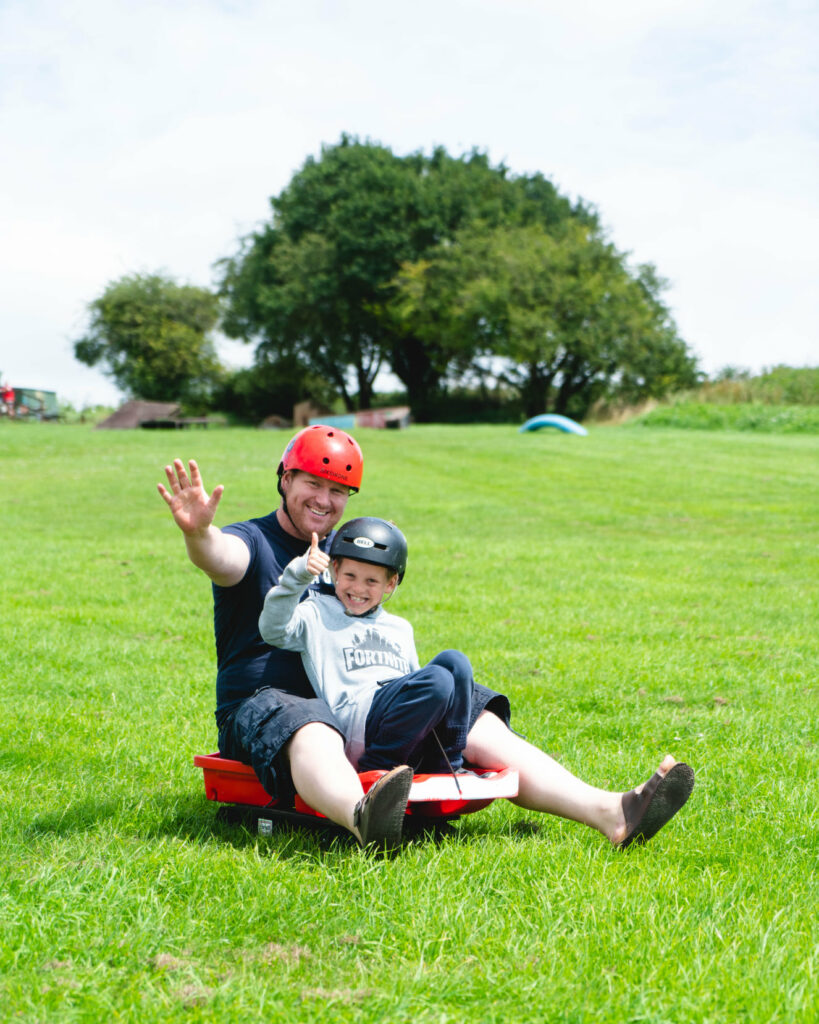 Grass Sledging is our easiest activity at Bugsboarding and is a great idea for small children and families to come and enjoy the outdoors and get involved in the fun at Bugsboarding. Available to younger children, adults may accompany young riders sledging to get involved in the fun, alternatively they can watch from our comfortable seating area at the top of the beginner slope.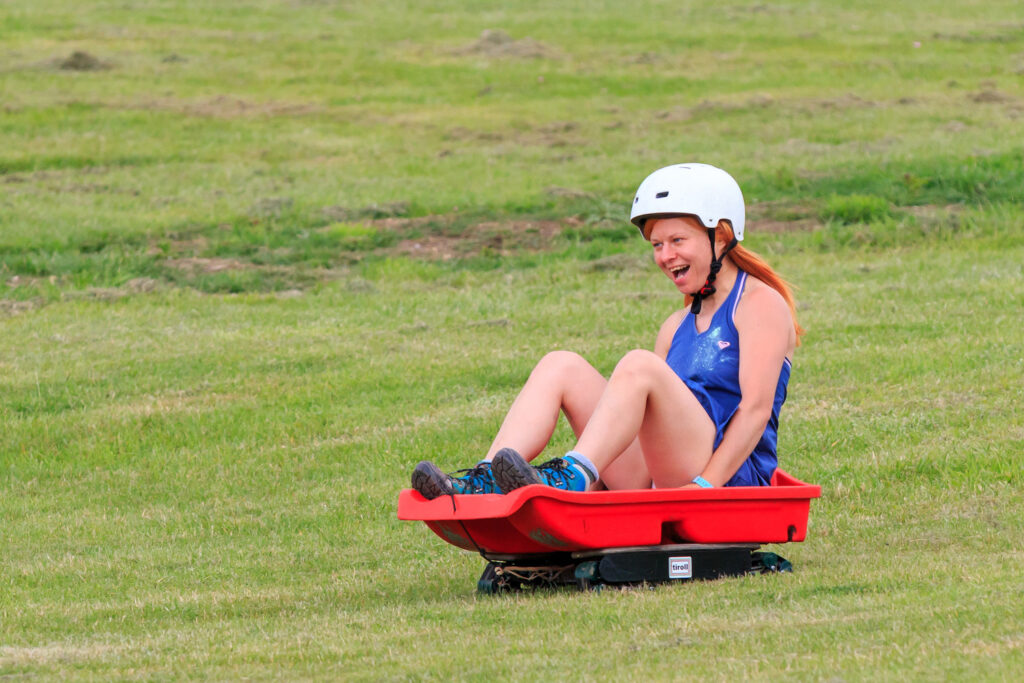 Grass sledging is great for young wannabe boarders that to get a feel for Bugsboarding and makes a fantastic activity for groups and parties. Grab your group and race down the Bugsboarding slope and see who wins!
To book, or to find out more, feel free to contact us!