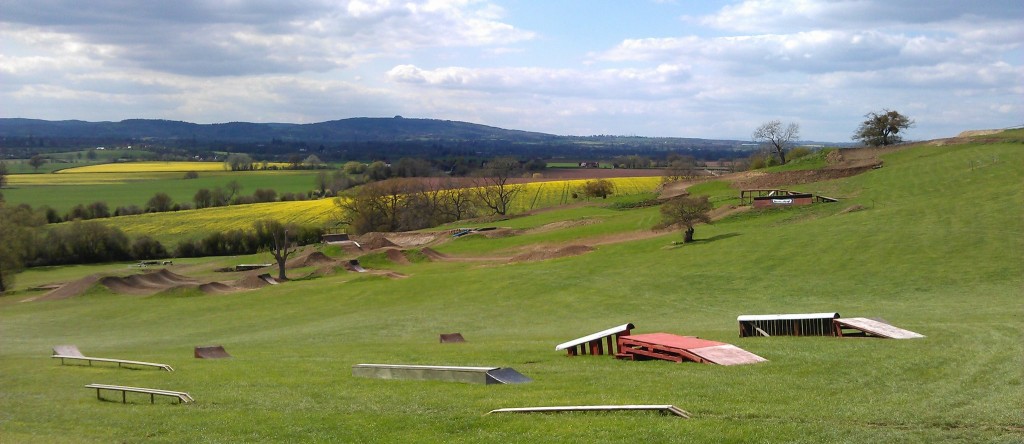 Our core activities are Mountainboarding, Dirt Scooting, and Grass Sledging. Bikers are also welcome to come and use our facilities. Our purpose built centre offers a large learning slope, perfect for riders of any age or ability to get to get started in a fun and safe manner. The centre then offers steeper terrain and different obstacles for those looking to progress.
Mountainboards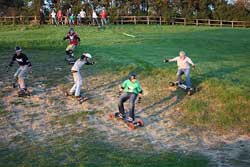 These boards are a cross between skateboards and snowboards with big all terrain wheels (7″-9″). Riders carve down the hill using turns to control their speed. The boards provide a very stable platform allowing first timers to get going with very little instruction. With years of experience our intructors will help anyone get riding with no previous boardsport experience.
For those who learn quick we have a load of obstacles such kickers and rails to tackle.
Find out more about mountainboarding.
Dirt Scooters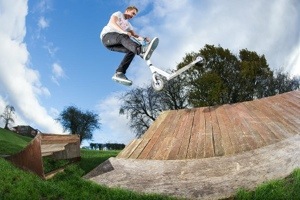 These are just like regular stunt scooters but use the same 8″ all terrain wheels as mountainboards. Given how most kids now ride scooters regularly, they will have no problem jumping on these and cruising down the hill. It wont be long until they also start tackling the jumps.
Find out more about dirt scooting.
Grass Sledges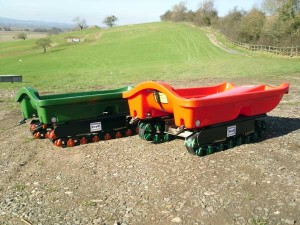 These grass sledges allow children, two children, or a child and an adult to race down the hill. They require little instruction and are guaranteeed to make you smile.
Find out more about grass sledging.
Bikes
Bikes have been coming to Bugsboarding for years to take advantage of our dirt jumps, 4X track and north shore drops. We do not offer instruction, but welcome bikes at the centre.